7 tags
5 tags
6 tags
10 tags
16 tags
14 tags
Plough Round Up - Coffee Special
Top 50 for Coffee: We've had a fantastic caffeinated fuelled start to the New Year, mainly driven by our listing in the Independent's 50 Best Coffee Shops - including a flat white crafted in The Plough on the front cover. Brewing Something Special: In order to celebrate this, along with the new year, we have got a little something in from our coffee roasters Has Bean, to kick start...
13 tags
18 tags
11 tags
14 tags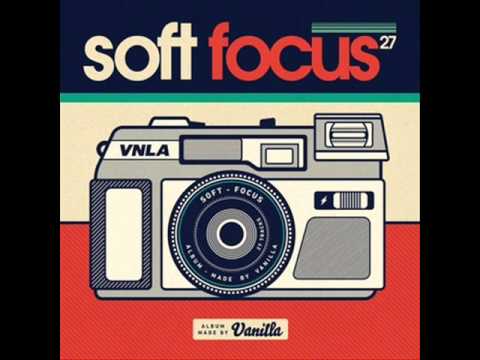 10 tags
2012 toptable Diners' Choice
We are chuffed to say that we have been selected as the Winner of toptable's Diners' Choice Award for 2012! This comes as result of all the much appreciated feedback we have recieved through our booking site toptable. So we'd just like to say a big thank you for everyone who has taken the time to give us a review. If you fancy joining us and booking a table then just head...
6 tags
6 tags
A Big Thank You
As many of you will know a big group of guys & girls from both sides of the bar here at The Plough ran the Birmingham Half Marathon a few weeks back in order to raise money for Macmillan Cancer Support. A charity that helps thousands of people suffering from cancer around the UK. And a charity that is very close to our hearts for many reasons. Our Initial target was to raise £5,000 with a...
'The Plough's Record of The Week'
This week's Record of The Week is a little tribute to one of our own barmen here at The Plough. Tom Smyth….the half English/ Spanish gent who many of you will have seen with a constant smile and warm welcome! Tom is looking forward to his first return to Spain since moving here 6 months ago and we thought it would be appropriate to get him in the mood. After all, he has become very...
12 tags
9 tags
Shortlist - Plough in The Search for UK's Best...
After a visit from weekly men's magazine Shortlist, and a taste of our special Chorizo and caramelised onion burger, we are proud to say the The Plough have made it on to the list of Shortlist's best burgers in the UK.  Particularly chuffed with "The star is the thick, juicy patty made with local beef, the recipe for which has been specially developed with a local...
Remember, Remember the 1st of Movember!
OK guys, so that time of year is nearly upon again us and we're hoping that all of you will join us in sporting your manly or slightly silly moustaches for the next month! OVERVIEW OF MOVEMBER - During November each year, Movember is responsible for the sprouting of moustaches on thousands of men's faces in the UK and around the world. The aim of which is to raise vital funds and...
17 tags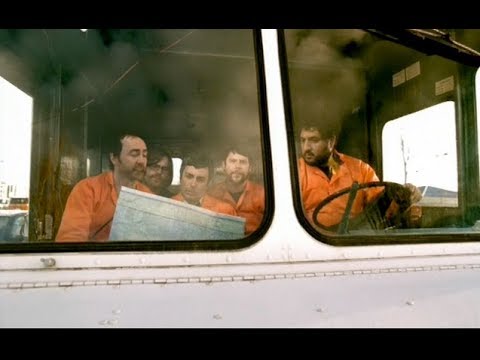 9 tags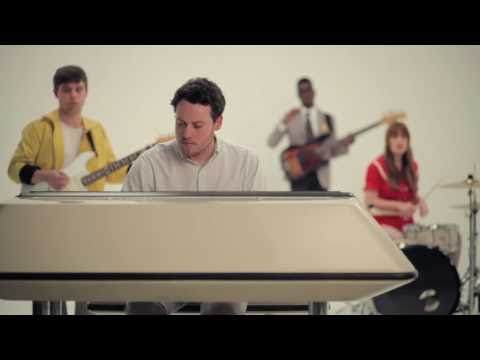 12 tags
13 tags
14 tags
19 tags
Brewing up a storm
We like to change things up, challenge ourselves and keep things interesting. Recently, with the addition of our new Slayer espresso machine and switch to Has Bean coffee, we've been working hard towards serving truly excellent coffee. Its a long road, with a lot of learning, experimentation and practice; but we hope you'll be able to appreciate the quality of what's in your...
Farewell Trusted Shelter...
Last Monday was the start date of the 8 week project to change The Plough in to a bigger, better place and the guys on site didn't wait long to get things going! So we say farewell to the trusted shelter that has given warmth, cover and shade to so many of us over the years and welcome new space.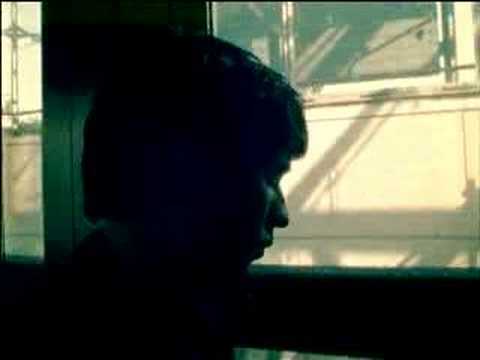 'The Plough's Record of The Week'
This week we've got a really nice record for you from the Mercury Prize nominee 'Ghostpoet'  A few of us here at the The Plough were lucky enough to have seen him play this year's Mostly Jazz Festival. So this is a little reminder of those good times! As always have a listen and let us know if you like it…. http://www.youtube.com/watch?v=usksH8B07do
'The Plough's Record of The Week'
Hi All, Firstly, sorry for the lack of action on here over the last week…Holidays!! But we've got a great record for you this week to get you back in the mood. 'Easy Star All-Stars' are a reggae/dub group based round New York label Easy Star Records. This track is a favourite of James here at The Plough so have a listen and let him know if you like it! ...
** News Flash ** - Adam Johnson joins 'Team...
Adam Johnson has annouced today that he will be joining 'Team Plough' in this year's Birmingham Half Marathon and helping to raise money for Macmillan. There's not much about running half marathons that Adam doesn't know. He has been brought on board by team management to mentor some of the younger runners, to set the pace and because of his huge popularity with the...
'Team Plough' - Running Brum Half Marathon.
So you may or may not have heard that there's a few of us running this year's Birmingham Half Marathon. 'Team Plough' as it's now known, started out as just a few guys from both sides of the bar running this year's race. But it has quickly built up to full team of guys and girls on a mission! Some want to get fit, others like the challenge. But the main reason...
'The Plough's Record of The Week'
Hi guys… It's that time of the week again! As i'm sure many of you know the deal by now, I'm going to keep it simple! Here's a great track that we like here at The Plough. Have a listen to this legend and let us know what you think…. http://www.youtube.com/watch?v=OLnq_tZf3eQ
New Wine List @ The Plough.
Some of you may have noticed that we have recently refreshed our wine list here at The Plough. Which includes some really good quality and interesting wines both by the glass and bottle. Many of our most popular varieties have stayed but we also have some really interesting wines that you wont find on many pub wine lists. And better yet, they're all at great prices! One that we are...
'The Plough's Record of The Week'
So over the past few weeks we've had a lot of overseas musicians take the record of the week. And although this guy lives across the water, it's a little closer to home! James Vincent McMorrow is an Irish folk singer who's debut album 'Early In The Morning' was a huge hit both in the UK and US. This track 'This Old Dark Machine' is a favourite of mine,...
"Oyez, Oyez, Oyez!"
Here at The Plough we're always looking for new and exciting products to offer, and we're really pleased to say that we are now selling beer from another local and independent brewery. Hobsons Brewery based on the Shropshire/ Herefordshire border have been making great beers for nearly 20 years and we will be selling some of their finest here at The Plough, including Town Crier,...
'The Plough's Record of The Week'
Ok guys, this week we've got another great record for you all. This group should be familiar to regular heads at The Plough and have already featured as a record of the week winner this year!! Fat Freddy's Drop only play this record live so I've found a really good version for you. So have a listen, chill out and let us know what you think….. Will @ The Plough ...
'The Plough's Record of The Week'
This week we've got a Plough favourite for you all. And i'm sure most will of heard this guy on our play-lists! Mayer Hawthorne who hails from Los Angeles is a singer/ producer who is known for his 'throwback' soul sounds combined with modern R&B and Hip-Hop production. Check this record out and see what you think….and check out the dance moves in this video!! ...
Allez Allez Allez!!!!
Bradley Wiggins is the first ever British winner of the Tour de France!! Everyone has watched the British Olympic medalist dominate the race over the last three weeks, wearing the yellow jersey for two straight weeks. Supported by his faithful team including the other British rider Chris Froome who will take 2nd place overall! Brad will no doubt go on to the London Olympics and dominate there...
Caption Comp Winner
Thank you to everyone who entered the caption competition last week, we had some great answers and a good laugh too! Congratulations go to Kathryn Dixon who has won herself a £30 bar tab for her clever little caption! "Voulez-Vous couchez avec moi ce soir?"
Brunch at The Plough
If you haven't already, why not come down for a spot of Brunch at The Plough? We offer a range of delicious breakfasts from eggs Benedict or pancakes and bacon with maple syrup…to our Plough house breakfast. With various tea's from Mr.Scruff or Tea Pig, plus our amazing Jailbreak espresso made with our Slayer coffee machine! Brunch is served from 11.00 - 1.00 through the week...
'The Plough's Record of The Week'
This week we've got a track written by the Grunge legends Nirvana, but it's not the original…it's an awesome cover by 'Little Roy'. We think his covers are great, so check this out and see what you think. If you like it then have a look at all the others he's done….they're perfect for the few hours of sun we get this summer! ...
Write a caption - Win a prize.
Right guys…. Time for a little fun! There's been a lot of talk and excitement this week with The Tour de France centre stage here at The Plough every afternoon from 2 o'clock. The British lads are leading the way with Bradley Wiggins holding the yellow jersey for two days and putting nearly 2 minutes on his rival Cadel Evans. So we're asking everyone to check out...
'The Plough's Record of The Week'
Hey everyone… It's that time of the week again. And this week we've got a 90's classic for you! 'Erase/Rewind' was a huge single for the Swedish Electro Rock group 'The Cardigans'. Although released in 1992, we're still really enjoying this record. So have a listen and either enjoy for the first time or bring back some 90's memories! ...
The Plough's Record of The Week
This week's record is by the American R&B/ Gospel group The McCrarays who were famous for their work in the 70's and 80's. This track is a favourite of Adam here at The Plough and has been used by Mr.Scruff recently to great effect.  Check out the original here and let us know what you think! http://www.youtube.com/watch?v=Hi75ukFey14 Will @ The Plough